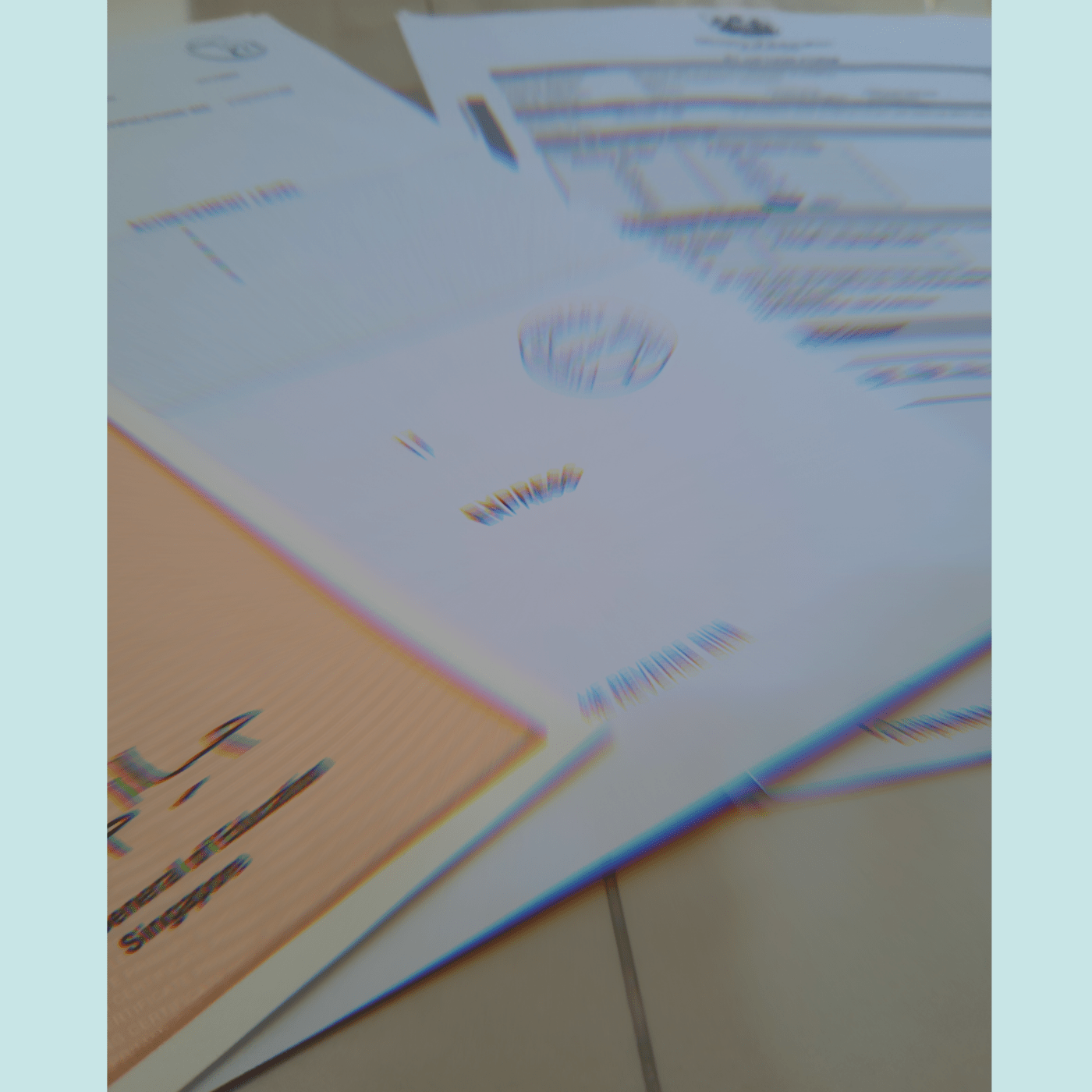 Redefining Success
It's redefining success and being accountable for choosing to do differently on a traditional path that many have walked through before. 
Long gone were the big ra-ras and making a big deal from must-have acquisitions and feeling super good to beat the rest. Life has given me enough through my own life and that of my kids to understand that, like 2 faces of 1 coin, with each win, there is an exchange and a loss as well.  
It's really walking this humble journey of embracing simplicity – to live and love life as it is. Just what is really precious in life. Not losing it, then suffering the pain and realizing what's really important. 
Today a chapter of a journey closes and a new one opens – receiving of PSLE results and deciding where to go. 
What would you say if your child belongs to the 1st batch of new AL grading system, has no affiliation, lost a DSA opportunity due to Covid and was sliding in performance drastically in 2 years with stress and suicide right at the top of her head? 
6 years ago, I surrendered my effort of enrolling through phase 1 / 2 and took my child out of my alma mater school to put her in a school next door. That became the most ecological option moving forward to turn a sickly child of 2 months of manifesting worst version to a thriving best version. It allowed her to feel loved and close to home. 
At that point, I thought I could still make a child perform the way I want – all rounder and get into a good school since we save time on travelling and can use that time for revision. Well, the Source knows better. During her mid-primary, I was thrown a curve ball that would change my life forever and hers as well. 
It taught me to surrender and to let go of control, that while I swore to do differently  from the way I grew up, I was still doing the same. My relationship with my girl was becoming a non-intrudable wall and it was draining me more and more just planning and teaching her. I was certainly not hitting my KPIs I have of her. I finally resigned from my role as tiger mom last year. 
Today was a day of real test to my congruence and how much progress I have made… I gotta àcknkowledge academic and character development results, performance and excellence are still important to me.. by simply walking back into a scene so familiar, I could already feel the adrenalin rushing in. It is a space close to my heart… kids, teachers, school… grades, measurements.. as a kid, as a teacher, now as a parent. Perhaps this kid in me remains and never changes..and that's ok. It can be tapped usefully  🙂 and I will continue to always believe we can be excellent in everything we do and live our fullest potentials when we are fullly aligned, inside out.  Now, every day as I realise what and who we are made up of, I am doing in a different way, with more energising, less draining, more balance, compassion, fluidity and less control…  
As I sat in class as a parent, but feeling like a student… waiting seemed like an eternity to me. The Principal does her job and rattles on. I could feel anxiety brewing. Logically I knew it's a waiting game. The numbers are known. Just that it is not revealed. I did have a sharp sense of what it would be. Still waiting. I decided to do my body scan and enjoy my breath.
One question crossed my mind as the principal droned on.. 𝘪𝘯 𝘢 𝘭𝘢𝘳𝘨𝘦 𝘴𝘦𝘵𝘵𝘪𝘯𝘨, 𝘥𝘰 𝘸𝘦 𝘩𝘦𝘭𝘱 𝘢𝘭𝘭 𝘵𝘰 𝘨𝘦𝘵 𝘴𝘰𝘮𝘦𝘸𝘩𝘦𝘳𝘦 𝘰𝘳 𝘥𝘰 𝘸𝘦 𝘧𝘰𝘤𝘶𝘴 𝘰𝘯 𝘵𝘩𝘦 𝘧𝘦𝘸 𝘵𝘩𝘢𝘵 𝘢𝘳𝘦 𝘱𝘰𝘵𝘦𝘯𝘵𝘪𝘢𝘭𝘭𝘺 𝘢𝘣𝘭𝘦 𝘵𝘰 𝘨𝘰 𝘧𝘢𝘳?
My answer for me is since I have finite resources, let me help those who are ready and can make it first. It's easier and faster and increases the morale. And in helping them, I nurture enablers who can turn around to enable the others too. Eventually, all will move, at different paces.
Feeling a myriad of emotions… and so mixed up with events floating in and out of my head.. I was glad I had something to do… work to serve… yet I know it's an avoidance.. a form of escape.. and surrendering means I then choose to turn back and be where I was to feel what I was feeling, allowing the beliefs and other thoughts to come and go.
I then took the liberty to step back then… to observe what others are doing… busy with phones, anticipating, lost in thoughts too.. 
More thoughts… life goes on. It didn't start, neither ends here.. certainly not a life and death..
𝘞𝘩𝘰 𝘸𝘪𝘭𝘭 𝘳𝘦𝘮𝘦𝘮𝘣𝘦𝘳 𝘵𝘩𝘪𝘴 𝘱𝘴𝘭𝘦 𝘳𝘦𝘴𝘶𝘭𝘵 𝘪𝘯 30 𝘺𝘦𝘢𝘳𝘴' 𝘵𝘪𝘮𝘦? 𝘏𝘰𝘸 𝘤𝘦𝘳𝘵𝘢𝘪𝘯 𝘸𝘪𝘭𝘭 𝘺𝘰𝘶𝘳 𝘴𝘶𝘤𝘤𝘦𝘴𝘴 𝘣𝘦 𝘣𝘢𝘴𝘦𝘥 𝘰𝘯 𝘵𝘩𝘦 𝘴𝘤𝘩𝘰𝘰𝘭 & 𝘳𝘦𝘴𝘶𝘭𝘵𝘴 𝘵𝘩𝘢𝘵 𝘺𝘰𝘶 𝘩𝘢𝘷𝘦?

Yet so much energy, time and effort is spent on the fundamental years of the child till he / she has no room to breathe. So much fear. So much expectations. Is there a need?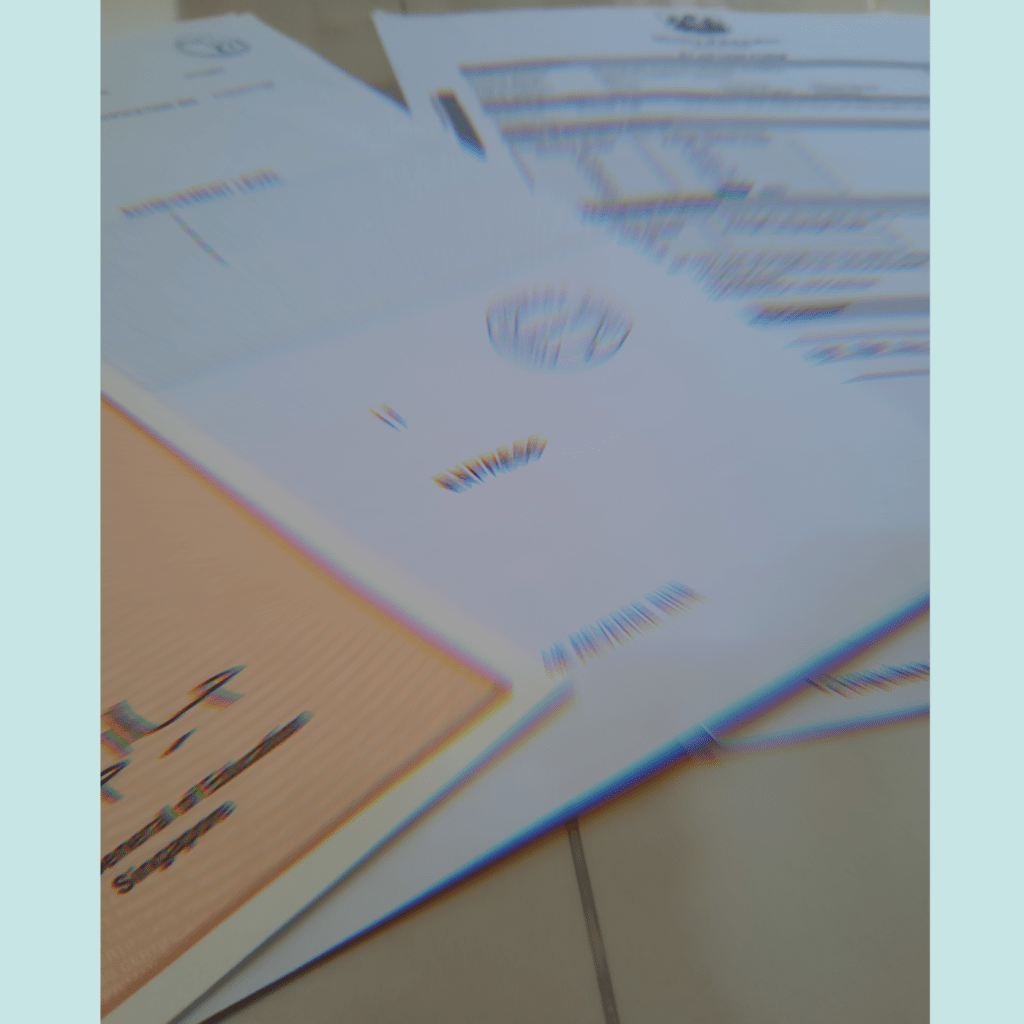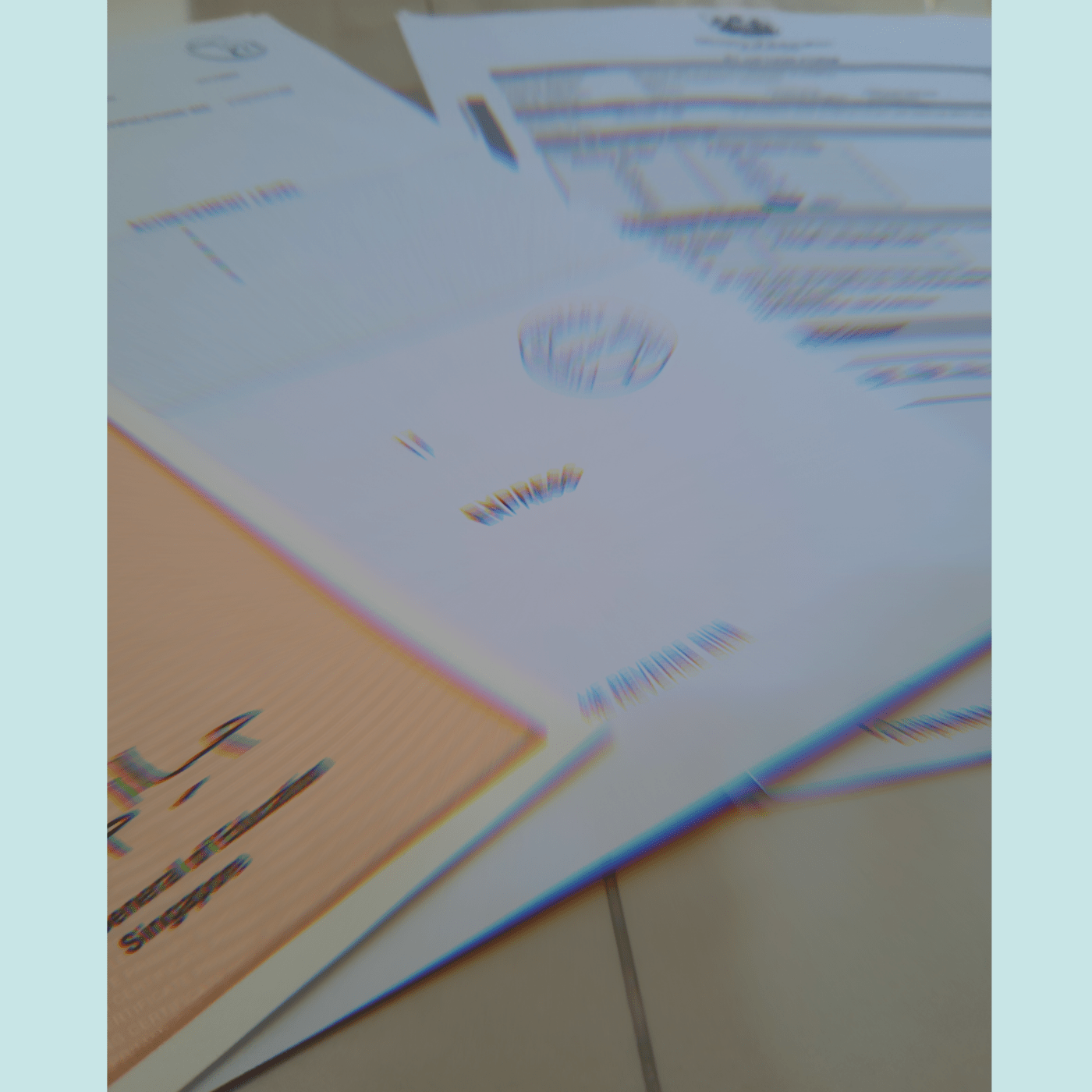 I certainly don't know how the unfoldings will be like.. but I'm certain and know what we can do to develop and grow. The rest, I leave it in the hands of God who knows better. 
If there is an area I have succeeded in this journey, it will be surrrendering control and providing that safe support to allow her to be fully herself and showing her it is ok to be so and to help her rediscover her ability to be herself without overly concern how the world sees her. Our relationship has also improved and we could talk about anything ranging from birds and bees to forgiveness and lies issues. 
And a sweet moment came. Just several  days ago, she shared that she no longer fears standing up for herself and her rights. Neither does she feel she needs to please others. She now does exactly what she wants and speaks her voice. And home has provided that very safe space. This, to me is 1 key success to living life. And it is an important first step of self-esteem and worth. I'm deeply grateful.
While I saw many parents and kids tearing, my daughter came to me and just shared what was good and what was not and that my prediction was so accurate that we could win if we buy lottery. No tears. No smiles. Just ok. And then she was off to find her friend to check if her friend was all right and took some photos together. 
Far cry from the stressed up girl hiding under the table, threatening to commit suicide and playing truancy just a year plus back.
We took, every step, mending and building back the confidence, strength and trust. It's not perfect. But it's steady and solid enough to move forward. Life is certainly not perfect. We certainly still have our ups and downs. But that's what makes life and makes it beautiful. When we realise the beauty of it and live each moment, one at a time, we experience joy from within.
Today, I wanna say, Happy Birthday Dearest. You are a beautiful girl, one of a kind, and you certainly rock! ❤