Welcome to
Our Sacred Santuary
OSS dedicates time & space, moment by moment, to listen without judgement. With the guidance of the pure heart and steadfast guiding hands, it devotes to support the light in our hearts & flow in our bodies. This intention is infused into every service, product & program.
Healing Works
Nurture Your Inner Being With Us
Through a structured blend of intuitive guidance & effective holistic systems, we bring you clarity & targeted directions of what you need. We work hand in hand with you to optimise your mental, emotional & spiritual wellbeing, so that you can rightfully receive & enjoy what life provides for you.
Our Sacred Sanctuary Approach
Nurturing Your Inner Garden
Heart & Body Wisdom: In our programmes and services, we tune in and tap into our under-utilised heart and body wisdom
Accountability & Powerful Measurement Tools: We use several reliable methodologies, tests and assessments that are highly accurate to provide the necessary data about our personalities and design
Body Wellbeing Focus: With specific powerful resources, we will enhance the physical strength and vitality while working on habits with you
Integrated Mindfulness Approach: With an embodied mindfulness approach, we provide a non-judgemental safe space throughout the sessions
Tried & Lived: Our sessions are conducted by coaches who are practitioners themselves and walk the talk
Our Sacred Sanctuary Road Map
Your Inner Garden Journey Matters
Begin your journey by exploring what connects with you. The above serves as a guide. Go to Programmes / Products tab at the top of the page to find your start point. I look forward to having you.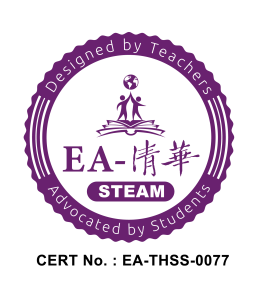 Our Sacred Sanctuary is a STEAM-school certified educator (Level 1) and a partner of Edu-Aequitas to provide STEAM-certified programmes for our participants. We believe in supporting learners to become self-empowered, balanced-wellbeing individuals to adapt with ease in a fast-changing global economy. 
Premium Ingredients
Our Aromatic Body Scrub Range
You deserve the best - so pamper your skin with only the finest & the best. Here is our range of blends for you to choose from:
testimonials
"She provides good summary of the key issues discussed. Able to come up with practical, easy to understand solutions & strategies to improve & develop myself further in the long run. Gives me a good start to understand myself better. Caring & paid deep attention to me. Very focused & attentive."
testimonials
"Sue-Ann is able to connect & understand what I was trying to bring across. She is sensitive & very grounded & patient all the time during all sessions despite times I keep repeating the same issues. She can put things accurately verbally with little difficulties. She is also very resourceful."
testimonials
"She uses activities & examples to help me understand my situation."
testimonials
"Sue-Ann is able to pick up non-verbal cues & helped me become clearer in my thoughts and behavioural patterns. The use of visualisation, meditation, essential oils & body sensations is very useful & relevant. I feel I could connect & understand things quicker. Her understanding is very good. She gets me very quickly. She is very detailed & that helps me to understand better & she is able to speak in a way that I understand. She has different techniques which I felt very connected & relevant for me (more than just talking & listening) such as timeline walking & feeling a certain state in my body."
testimonials
"She explains with clarity & patience to help me grasp the concept. She helps me gain understanding of myself."
testimonials
"She holds space for me without judgement."
Huzzy Nurhanes
12 September 2023
We organised a session for our teachers and they really had a wonderful experience. We learnt alot from Sue-Ann.
Maggie Lee
12 September 2023
Awesome experience with sound therapy. Body tension gradually released from the easing, calming effect make by sounds played from musical instruments. Also with clear and gentle voice therapy guidance from the therapist.
Izariz Aura
12 September 2023
Great experience.. a new level of mindfulness..awesome
Choong Wen Yih
18 June 2023
I attended a Mindfulness retreat with Sue-Ann on 17/6/23 and had the opportunity to set aside time to learn the practice of focusing my awareness on the present moment; focusing on sensation of what I hear , feel , see and do. The Food Art and Vision board had been fun to explore my creativity . What I like best is knowing my Human Design Profile and how I should make use of this knowledge to work towards a more positive state by applying mindfulness practices into my daily routine.
michelle yong
17 June 2023
This was my first Mindfulness Retreat and I had been eagerly looking forward to it! I was not disappointed today as I experienced a sense of deep relaxation and grounding right fron the start! I experienced many firsts today as well when I practised having an open mindset in everything we did together whether it was doing soft movements, mindful food art, mindful eating, learning about our well-being design and doing a team vision board..I thoroughly enjoyed every minute and it is a perfect 10 score for me. I would not hesistate to recommend Su-Ann and her amazing services to anyone who needs a "pause" in their journey or simply just to "reset" before going on to achieve even higher goals in the coming days ahead..but now doing it so with much quiet confidence, grace and steadfastness. Thank you Su-Ann!
Once in a while, you gotta give yourself a break, regardless physically or mentally. Few Fridays ago, I had the opportunity to enjoy a half-day mindfulness retreat conducted by the beautiful Sue-Ann from @our_sacred_sanctuary With our busy lifestyle, it is really normal to neglect ourselves, especially when our bodies and brains are screaming for help. This retreat is really an important reminder for me to be less impatient & to forgive ourselves. Through this, we've experienced mindful walking outdoor, meditation, mindful breathing, mindful photography, movements & aromatherapy. It's amazing how in just half a day, we gotta know so much about ourselves. I highly recommend everyone to experience this once in their lifetime. #oursacredsantuary #mindfulness #mindfulnesspractice #mindfulnessmatters #wellnessjunkie #healthylifestyle #healthjunkie #fitnessjunkie #beautyjunkie #beautyinandout #knowyourself #selflove #knowyourworth #discoverunder5k
Hwee Hwee ANG
27 March 2023
Have been joining Sue Ann on her half day mindfulness retreats on a couple of sessions! Love that her retreats are always refreshing and grounding. Each of her retreats has a variation and showcases different ways of being mindful 🙂 Have experienced mindful eating, mindful walking, vision board, crystal-embedded soap making, knowing our well being design, etc. this makes me look forward to future sessions! Will definitely be back for more sessions as it is a good "get-inward" time for myself! Ps: need to mention that her body scrub is a must try! Only found out recently that besides the 3 flavours that are on her shelf, she does customised version "as you wish".
Sitiischa Salleh
27 March 2023
It's was a great experience to know how mindfulness can impact your surroundings and yourself. Sue-Ann is a great Mindfulness Coach, she explained clearly and in details, in a simple to understand. Really enjoyed the session. Very informative and relaxing 😎
Hi Sue-Ann, I am writing in with strong recommendation of your services. I have three (3) sessions with you at my office, I am please that you willing to travel the extra miles to my office. You catered to my needs for each and every sessions, so that I can relax and enjoy our sessions. Most I am in a stress mode. After the entire sessions my body feel less stressful and I uderstand my body/self more.
Kimmy Sim
14 February 2023
Love the lemongrass smell of the scrub - a fragrance that invokes the feeling of being in a spa for some "me" time and relaxation. Very refreshing.
Subscribe Now
Get a free mini 2-in-1 handbook & journal of "Ease My Life. Connect With Joy".